The best solution of quality & security inspection
including reparation ticketing.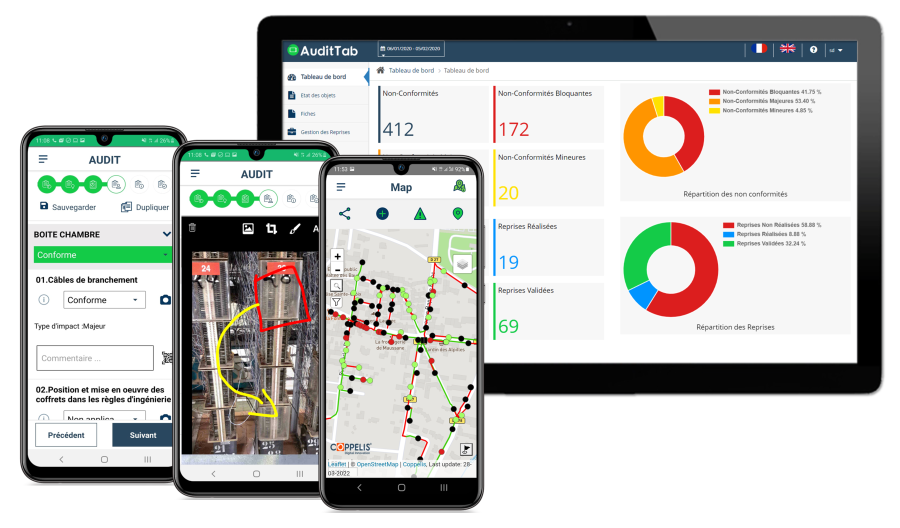 With Audit Tab, say goodbye to the long hours of reporting that follow inspections.
You are now operational everywhere, all the time.
Operational everywhere, all the time
A mobile is enough: you and your employees are 100% mobile and operational during your audits.
Optimize your time on site
You finally do your audits in real time. No more hours of reporting when you leave the field!
Features that simplify your life
Technical , quality or security inspection … We started from your needs to design the tool you dreamed of.
Staying effective anywhere
Because auditing rhymes with mobility, Audit Tab works on mobile as well as tablet or computer. Realize your inspections in real time, even without a connection.
Photos, drawings, GPS locations, handwritten signatures … During the audit, report the non-conformities and attach directly all necessary documents!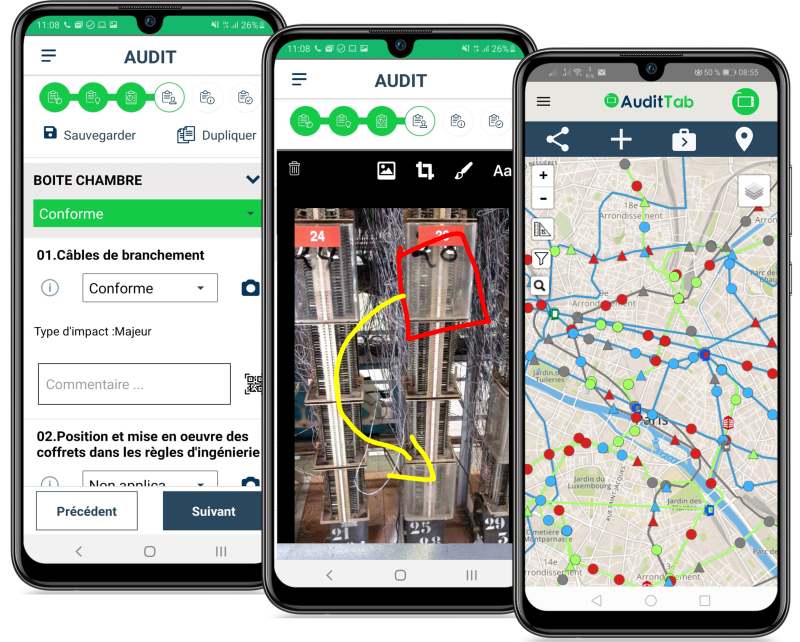 Monitor and manage audits in a visual and intuitive way 
Visualize very simply the progress and results of the audit. You can also automate the sending of PDF reports to your employees and customers.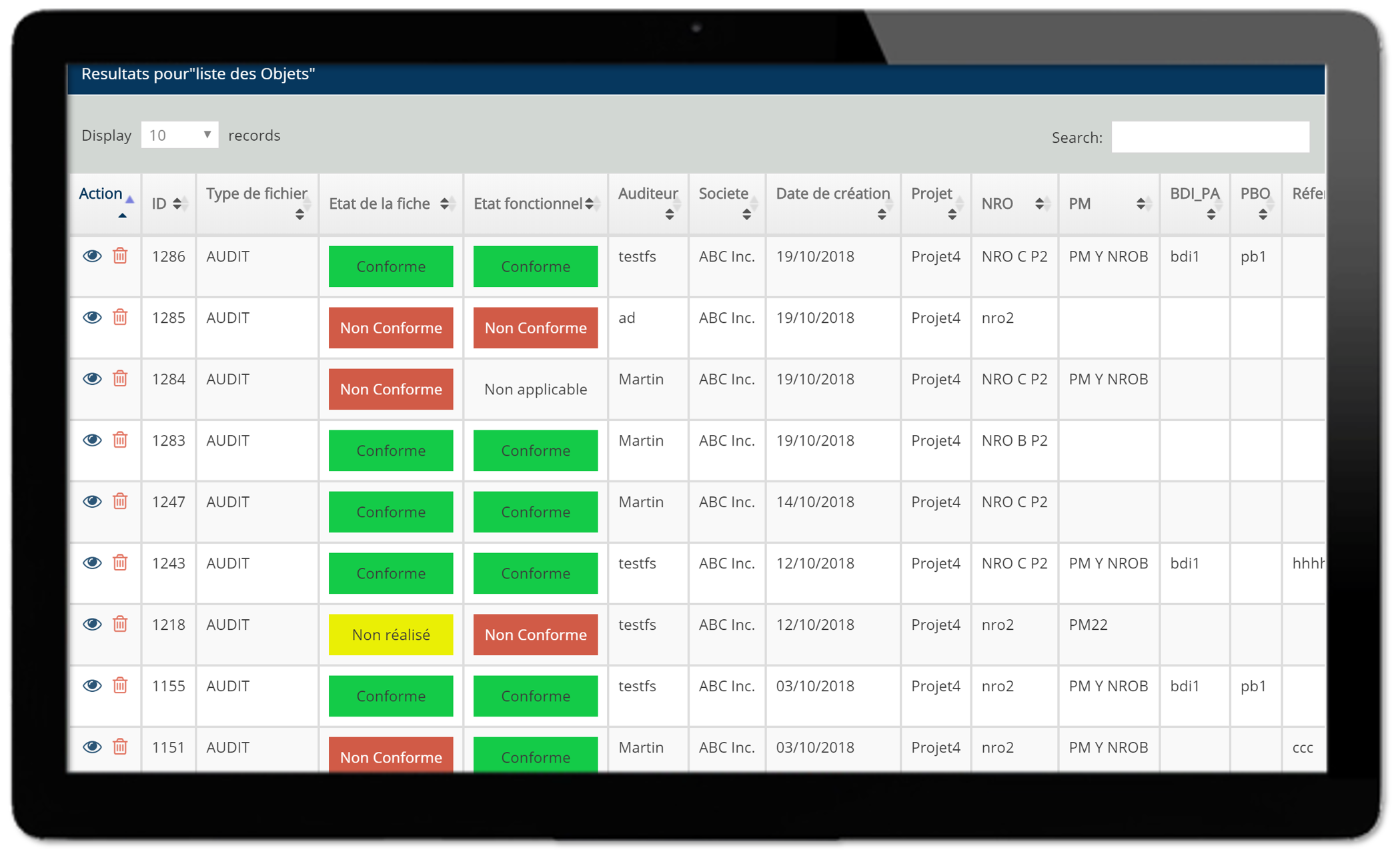 Track reparation requests
Automatically report non conformités, send reparation requests and follow up the completion of interventions.
Check out recovery requests, complete operations, and save the date and photo after reparation from the web or mobile.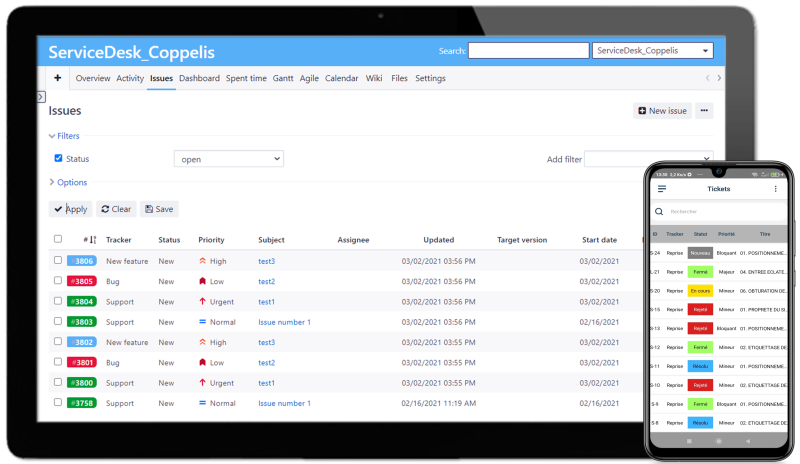 Analyze the NCQ and anticipate the next actions 
Audit Tab estimates in real time the cost of non-quality and anticipates future audit decisions. In one click, send a request for recovery or plan a preventive action.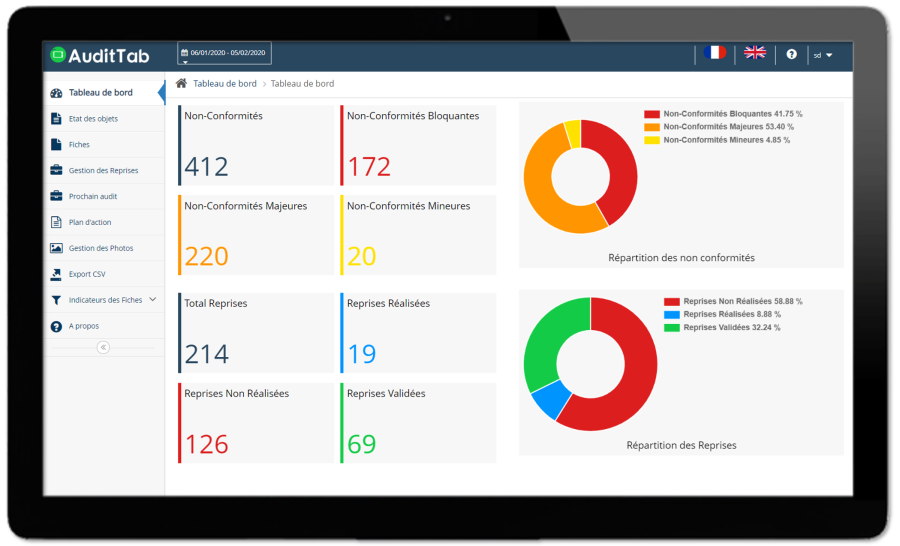 You have to see it to believe it.
Try Audit Tab for free for 15 days
Make interactive reports from your audits.
You can combine Audit Tab with Actif Report, our intelligent and intuitive reporting solution.
Better work together
Improve the performance of your team thanks to a truly collaborative tool. Views tailored to your employees' profiles allow them to view and interact with audits.
An intuitive and simple (but effective) tool
No need for training to take control Audit Tab! Our solution is simple and intuitive, with just enough features (and if you are missing one, we develop it custom-made!).
A solution that adapts to your needs
Are you missing a feature? We develop bespoke additional tools to adapt Audit Tab to the particularities of your activity.
Be accompanied on the long term
More than just technical assistance, our experts are committed to helping you in the handling and use of our tool in situation.