QHSE Management Automation
Centralise and simplify your QHSE activity
Simplify Security Inspection
Increase Risk Prevention
Carry out the safety inspection
Create customizable questionnaires.
Facilitate feedback from the field thanks to the mobile application.
Automatically calculate gravity.
Configure alerts.
Prevent risks 
Provied employees a dedicated Mobile App.
Report a risk quickly and in real time.
DEclare a claim or accident.
Include photos and GPS position to facilitate the intervention.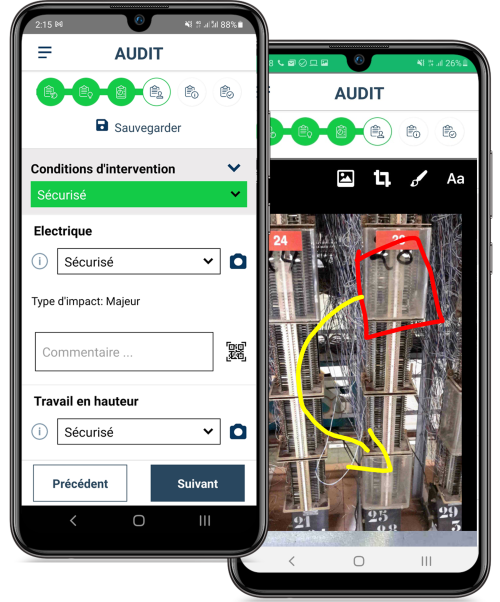 Manage your activity
Receive notifications and alerts.
Launch and monitor security actions.
Locate problems on a map.
Manage the activity thanks to dashboards accessible in real time.
Automatically get indicators.