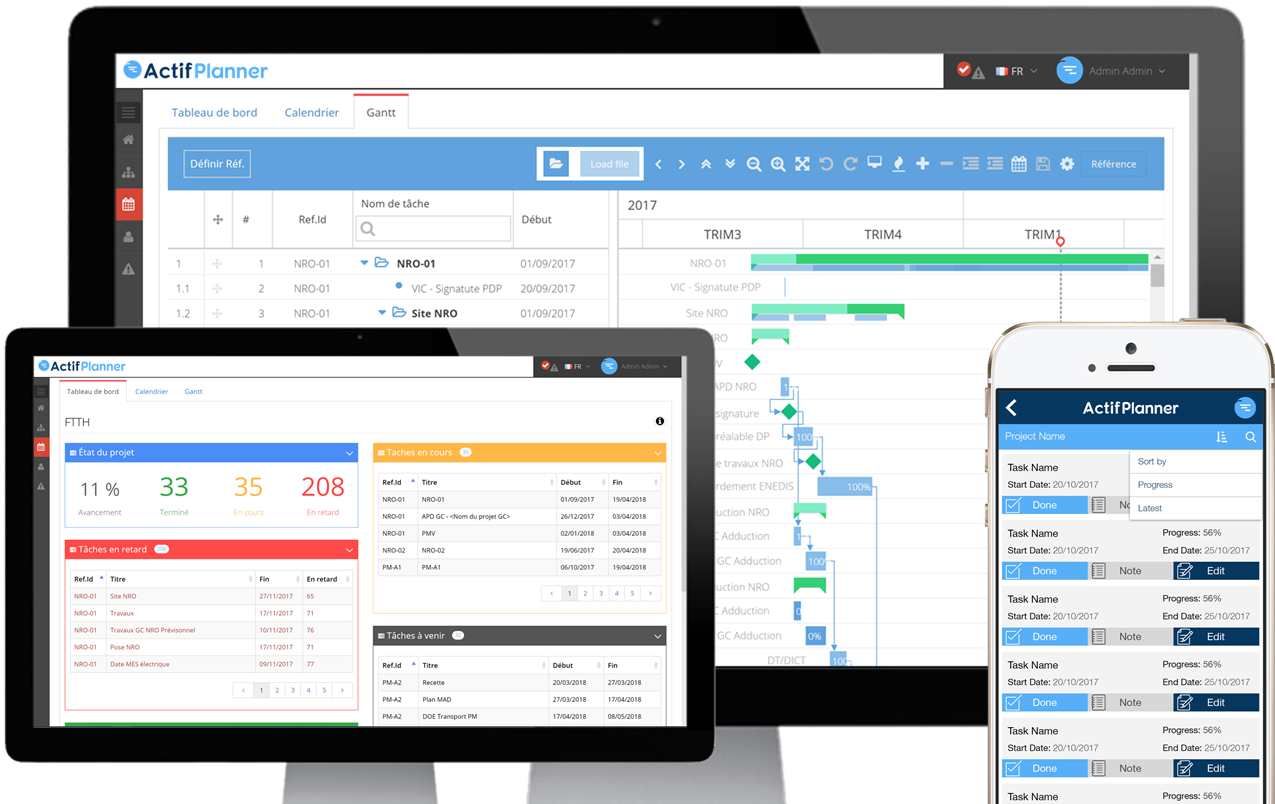 Manage projects, share plannings, follow up tasks and be alerted in real time with ActifPlanner.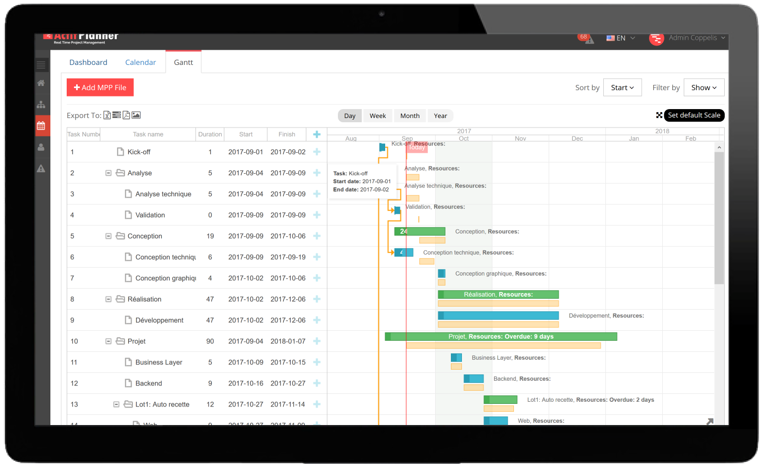 Plan, assign and share tasks
Create the schedule and hierarchy of tasks, integrate a Microsoft Project, consult individual commitments, plan and assign operations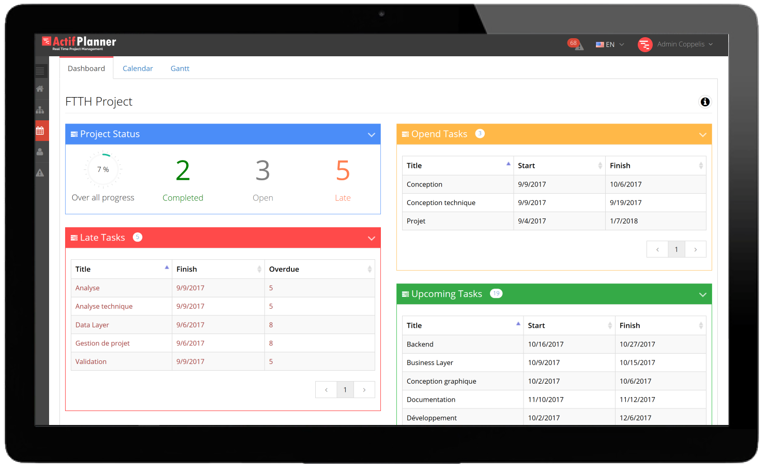 Track progress in real time
The Integrated dashboard offers a synthesis view of projects status including à global progress percentage and the number of tasks grouped by status.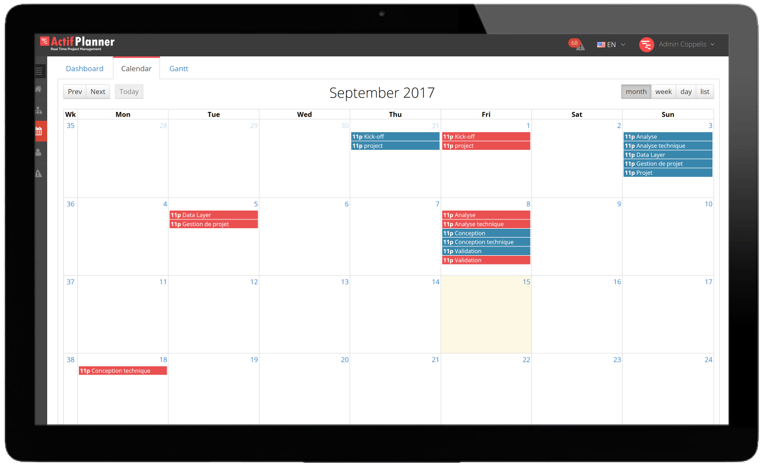 Views adaptable to user profiles
Actif Planner provides the possibility to group users per profiles. A user can view his own tasks as gantt or Calendar view., filtered by dates or périodes.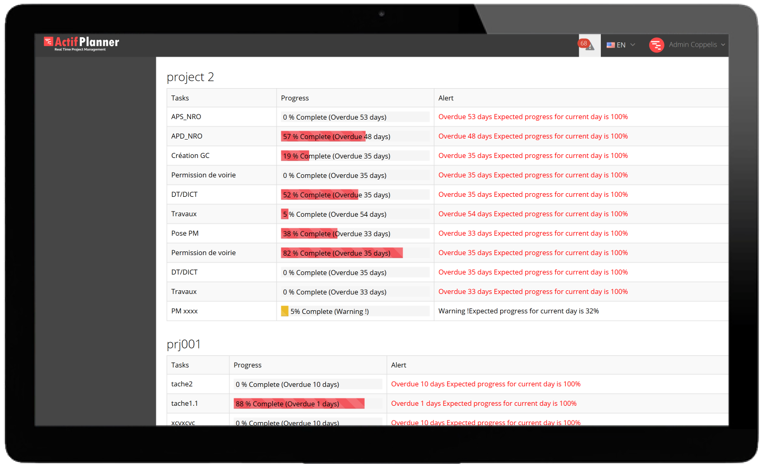 Be alerted to anticipate delays
Thanks to an intelligent calculation functions of Actif Planner, user will be lerted in many cases : Delay in expected progress, Warning before due dates, delays on tasks dependencies .
Do you want to try it out ?