AuditTab, Project auditing and operational follow-up in real time !
AuditTab is a tool allowing technical, quality and security auditing, request for defects recovery, non-conformity cost and action plan monitoring on web and mobile.
5 steps of project management with AuditTab.
An Agile approach with iterative cycle.
Receive mission reports and project progress in real time.
Create audit, report non-conformities or delivery acceptance.
Analyse the nature of non-conformities and the financial impact of non-quality (CNQ).
Plan actions and communicate with clients and partners.
Track projects through reporting and interactive dashboards.
A native mobile App.
Off line mode.
Photos with drawing capabilities.
GPS location.
Handwritten signatures.
Web portal for data integration.
Export capabilities to PDF/Excel.
Cloud solution, ready to use.
Integration with your system.
View KPIs & dashboard.
Follow the activity in real time.
Be alerted if need.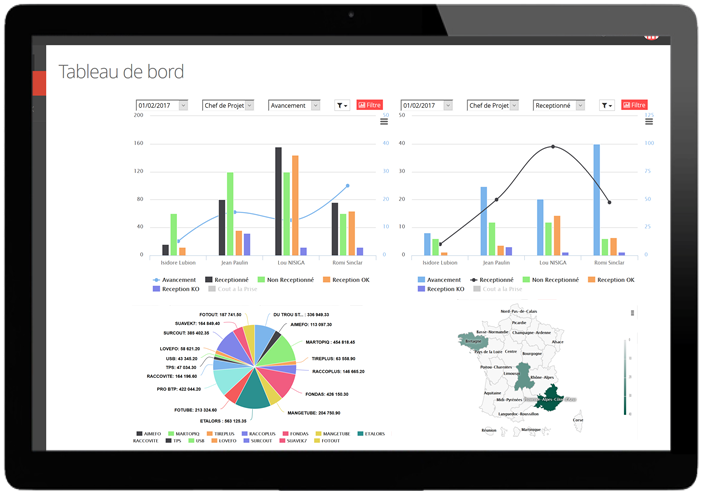 Do you want to try it out ?